A TEAM EFFORT….gymnastics team organized a group adoption
I recently got a call from my good friend Torri who's daughter Kylee has been involved in one of our past cub adoptions. Her gymnastics team was in the middle of planning a team birthday party where gifts are exchanged between the girls, when Kylee came up with the idea of using their birthday money to adopt a cub through Pandas International, instead of giving each other gifts
Torri asked me if I would like to organize this wonderful project and I jumped at the chance!! The girls have a goal to raise 500.00 for their shared adoption. They have even picked out their cub with the help of Carrie Phillips (our adoption coordinator) and are working on ideas for a nickname.
I created a website just for their project. You can access the site HERE or by clicking the panda above.
———————————————————–
Join the fun..be a TEAM CHEERLEADER
(non-team members can contribute)
Anyone can donate on the site if you would like to help with these enterprising young girl's effort, but remember the only names credited to this adoption and who receive a certificate will be the team members themselves. Your help with a $17.00 contribution would be much appreciated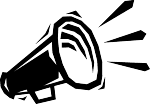 I will post the TEAM CHEERLEADERS who have contributed on the website when the adoption is finalized!!!
Stay tuned and come by the site to read much more!!