METAL and WOOD TRIBES..prepare for double cute overload!
BELOW IS OUR LITTLE METAL TRIBE  MAN JIN XIN with heart-shaped eyes!!
How appropriate for his name which means "Heart of Gold"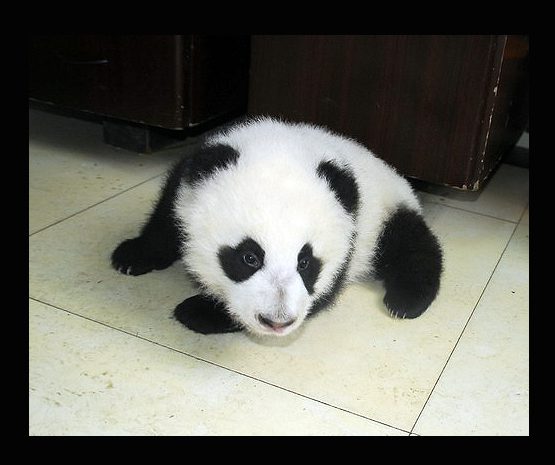 FROM OUR ADOPTION COORDINATOR  CARRIE AT PANDAS INTERNATIONAL
Last week the Panda Club sent me these pictures of Long Xin's twins. They are so cute! You'll probably have to lighten the second picture a bit before posting on your site. I'm not sure how much information you have on these twins so here is what I know. The cubs were born on July 21, 2008. The first cub is a male; he was 129g at birth. The second cub is a female and was 111.4g at birth. I'll request an update on the babies but I wanted to get these photos to you.
Please let me know if you have any questions.
Take care! Carrie
BELOW IS OUR LITTLE WOOD TRIBE  GIRL XIAO HUA!!
I cracked up when I saw our sweet "Little Flower" with foliage  stuck to her fur
It instantly brought to mind the adorable skunk  in the movie Bambi named "Flower"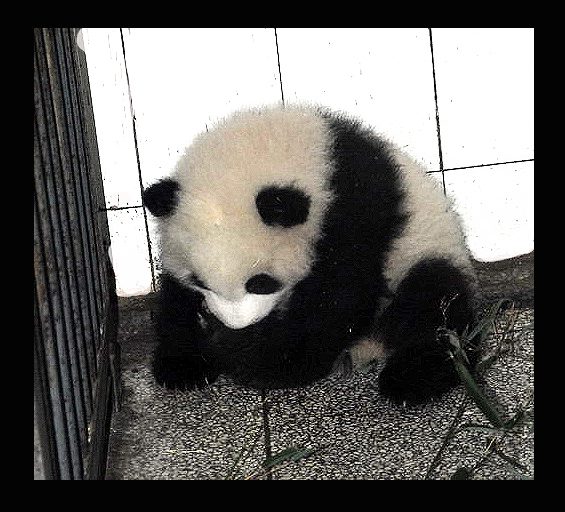 BELOW IS A LETTER FROM  SUZANNE BRADEN AT PANDAS INTERNATIONAL WHICH WAS SENT TO ALL THE METAL AND WOOD TRIBE MEMBERS IN DECEMBER WHICH EXPLAINS THE CHANGE IN TWINS
Dear Tribe Members
The Cubs of Guo Guo were adopted for life, which is a large amount; by a Mr. Huang Xiaoming.
Mr. Huang Xiaoming is a Chinese TV actor and signer so I am very pleased he is giving generously to China's National Treasure.

INFORMATION ABOUT MR. HUANG XIAOMING
However this in no way diminishes the adoptions of the four tribes!
All the cubs of 2008 desperately need to be adopted not just the cubs of Guo Guo
Guo Guo and Long Xin were evacuated from Wolong at the same time and both delivered twins (one male one female) in July
So Long Xin's twins need you too!!
Thank you so very much, Suzanne and Carrie, for getting this cubbie switch coordinated so quickly.  I can't wait to get to China to see our babies in person!!! They are just adorable!!

.
.
.