CLICK IMAGE BELOW TO READ MUCH MORE

Yippie!! New pix of Jing Shui and our Yan Yan will be posted tomorrow!! Thanks so very much Carrie for taking the time to get these to us!!! You are the absolute best and we all appreciate the work you do for us and all the pandas !!!! Smooch!!!!!!!!

Dang is she the cutest thing!!!  Carries notes about Jing Shui are below.
This is the mother of the Water Tribe's baby Jing Shui (means Peaceful Water)
Hi Sandra,
I just found this picture of Ying Ying's little girl- your Jing Shui. She is so adorable! Her mother looks like she really watches over her. I've also attached a picture of Ying Ying. Please share with the Water Tribe.
Thanks for your support of the pandas and Pandas International!
Carrie
Ying Ying and our Water Tribe cub at Bifengxia February 09 /Photo courtesy Pandas International
.
.
.
.
Now that our money is on it's way to Animals Asia for the first moonbear sponsorship of Mandela, I am also ready to release my gift YOU… our wonderful friends who generously contributed to this project.  Here are your personalized quilt squares!!
CLICK THE BLOCK or YOUR NAME BELOW TO FIND OUT HOW TO DOWNLOAD YOUR CONTRIBUTOR SQUARE
EACH SQUARE IS A ONE OF A KIND DESIGN FEATURING THE  PROJECT PANDA LOGO..read more
The moon in the corner of each quilt block contains the name of the corresponding sponsor!
____________________________________________________________
1. PPF1JUDYDOLAN, 2. PPF2BONNIEYOUNG, 3. PPF3LORILOVE, 4. PPF4KATHEZINS, 5. PPF5DODYTAPLIN, 6. PPF6LINDAWROTH, 7. PPF7LINDABRANTLEY, 8. PP8PATPEARSON, 9. PPF9DIANAHILLYGUS, 10. PPF10GAILBRADLEY, 11. PPF11DALANIMCKIBBEN, 12. PPF12EUNICEMESSER, 13. PPF13SANDRAPARSHALL, 14. PPF14LINDABRANTLEY, 15. PPF15DEBHETHORN, 16. PPF16LOISDUBS, 17. PPF17KARENTRACY, 18. PPF18ALICIASNYDER, 19. PPF19GAYLEDICESARE, 20. PPF20CATHYELLIOT, 21. PPF21CATHYCROOKS, 22. PPF22CAROLMILLER, 23. PPF23GAYNOLAN, 24. PPF24ELISENEY, 25. PPF25CHETCHIN
________________________________________________________________
Not only did I create the squares for the contributors, but am offering these gorgeous mugs in all 25 quilt block patterns for anyone to purchase at my Zazzle store.  You can personalize the mug with your name or leave the text field blank
The  mugs come in many styles and shapes so be sure to check out all the options.  100% of any profit goes directly back into Mission Moonbear and the next sponsorship we are working on. A great Valentines Day gift as well!!!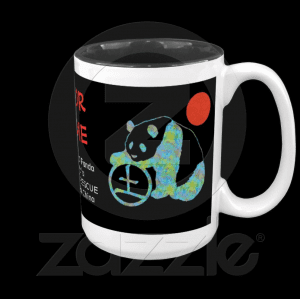 The quilt block design is featured on BOTH sides of this high-quality mug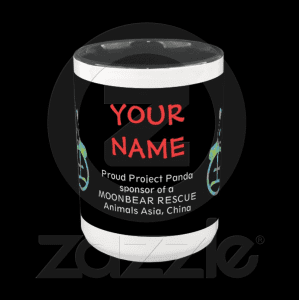 The colors are bright and never fade..mugs are completely dishwasher and microwave safe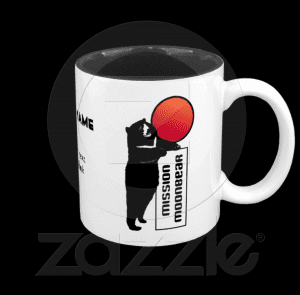 There are a number of designs available in my ZAZZLE STORE
.
.
.
.