Good morning Pandarazzi friends
I received this note from Animals Asia this morning and felt it was a great announcement to put here as well. I am a Teddybear collector from WAY back and there are some PRIMO artisan and collector bears on this list to bid on for yourself or give as a gift. Thanks for taking a peek at the Abracadabra Teddies website!!
BELOW ARE A SMALL SAMPLE OF THE TEDDIES AND OTHER ANIMALS AVAILABLE AT AUCTION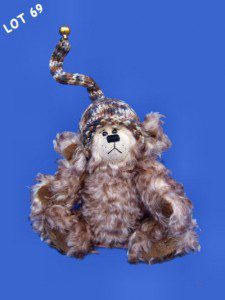 Dear Sandra,
Our wonderful friends at Abracadabra Teddy Bears in Saffron Waldon, Essex are once again running a BIG END OF YEAR ONLINE TEDDY BEAR AUCTION to help raise further funds for our rescued bears in China and Vietnam.
Abracadabra Teddy Bears has already raised a phenomenal £29,722 for the bears via auctions over the past five years and this end-of-year auction is one of the biggest yet with over 70 bears and teddies on offer. There really is something for everybody.
All of the bears have been kindly donated by collectors and artists wanting to make a difference in the lives of the moon bears incarcerated in cages across China and Vietnam.
The online auction will ran from 9 pm on Sunday 11 January (UK time).
Please bid generously and remember that every donation, no matter how big or small, will help to end the barbaric practice of bear farming.
With warmest wishes and sincerest thanks for your support,
Dave
Dave Neale UK Director Animals Asia Foundation Registered charity No. 1086903
PS: Marsha Davison at Abracadabra will happily answer any questions you have
([email protected])
.
.
.